Covid-19 and Tax Preparation Update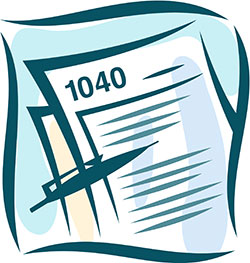 The 2021 tax filing season (for 2020 returns) begins late January. If you get your tax information sooner you can have us prepare it and we will file the returns as soon as the IRS is ready.
We encourage you to drop off your returns (in our drop box) this year rather than schedule an appointment. We will still take appointments (link provided below) if you prefer that method.
We can also meet via Zoom - Schedule your appointment, drop your materials off and we will prepare it during the Zoom appointment. This will allow you to ask questions during the appointment.
Under "1040 Forms" - you will find a checklist of commonly needed items and a few new tax law changes that may apply to you. You will also find a "Drop Off" form we would like you to complete prior to dropping off your tax information.
Need an appointment? Call 269-685-8047
or
click here to schedule your own appointment online.
2021 Tax Processing Procedures and Covid-19
Drop off, Make an Appointment or Mail Returns to us
- We encourage you to drop off or mail your tax information but will except in person appointments (mask required). There is a large white drop box to the left of the front door. Please complete the drop off form provided on the "1040 Forms" page.
When Returns are Completed
- We will call,text or email you when the returns are completed. You will have the choice of coming in to pickup the return and signing form 8879, having it mailed to you (additional mailing fee). If you choose mail option, you will need to sign the 8879 authorization sheet and return it to us (by mail or drop off) before we can send your return to the IRS. You can pay by clicking here.
payment
.