Covid-19 and Tax Preparation Update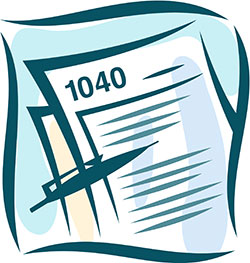 The date to file all individual income tax returns and the date to pay the tax due for both federal and state income tax has been moved to July 15, 2019. There is no special action that needs to be taken. The extension to pay and file is automatic.
Click the
Covid-19 tab
to the left for more information on stimulus checks, unemployment benefits and stimulus payments for businesses.
Stimulus Payments
- Worried the IRS doesn't know where to send your payment? Want to know the status of your payment? To get these answers and to provide your banking information to the IRS (if they don't already have it) visit the IRS
"Economic Impact Payments"
website.
Need an appointment? Call 269-685-8047
or
click here to schedule your own appointment online.
2020 New Tax Processing Procedures and Covid-19
Drop off or Mail Returns to us
- We can not take appointments during the states Stay at Home order. Either mail the returns to my office or drop them off. There is a large white drop box to the left of the front door.
When Returns are Completed
- We will call you when the returns are completed. You will be given the option of having the returns mailed to you or waiting until after the stay at home order is removed and then coming in to pick them up. If you choose mail - You will need to sign the 8879 authorization sheet (can be done with digital signature through email). You can pay by clicking here.
payment
.